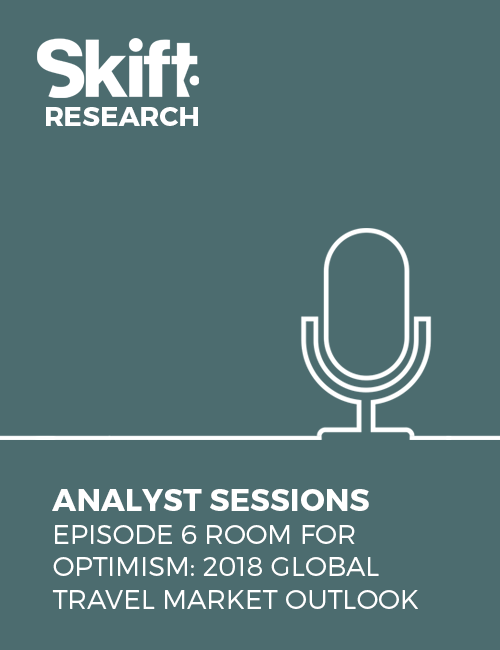 There is room for optimism heading into 2018 for the global travel industry with numerous indicators pointing to a solid year of macroeconomic growth.
In this Analyst Session we discuss our expectations for the global travel market, as a supplement to our Skift Research Report,
Room for Optimism: 2018 Global Travel Market Outlook
. We review some key economic data points that are top of mind for Skift Research as we head into 2018, provide market sizing data for the travel and tourism industry today, detail global growth and travel industry expectations, and discuss U.S. and global economic policy uncertainty as well as risks to our economic outlook.
What You'll Learn From This Podcast
Global economic growth forecasts
Sales and earnings growth expectations for the hotel, airline, and cruise industries
U.S. consumer and corporate economic expectations
International economic trends for key regions and countries
A discussion of U.S. and global policy uncertainty
Key items of focus that could positively and negatively impact economic growth in 2018
Get more travel insights with Skift Research. Subscription information at research.skift.com