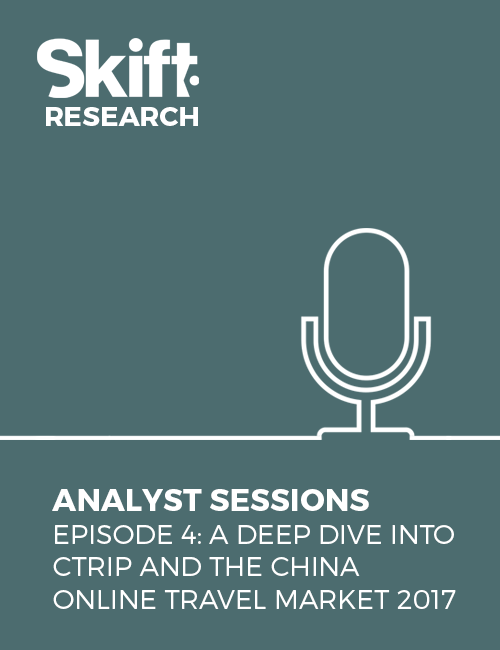 As China's travel market continues to grow and Chinese travelers are increasingly booking online, Ctrip and the country's travel industry are poised for high growth.
This Analyst Session offers a recap of Skift Research's report,
A Deep Dive Into Ctrip and the China Online Travel Market 2017
, and supplementary discussion. In the Session, we provide an overview of the Chinese travel market and insight regarding the size of this opportunity area. We discuss the particular consumer travel trends and preferences of Chinese travelers. We also provide a breakdown of major travel companies' roles in the Chinese market, and a deeper look at Ctrip from a financial and competitive perspective.
What You'll Learn From This Podcast
Overview of the Chinese travel market
Unique consumer travel trends and preferences
Roles of major Chinese and non-Chinese companies in the travel industry
Deepdive into Ctrip
Get more travel insights with Skift Research. Subscription information at research.skift.com