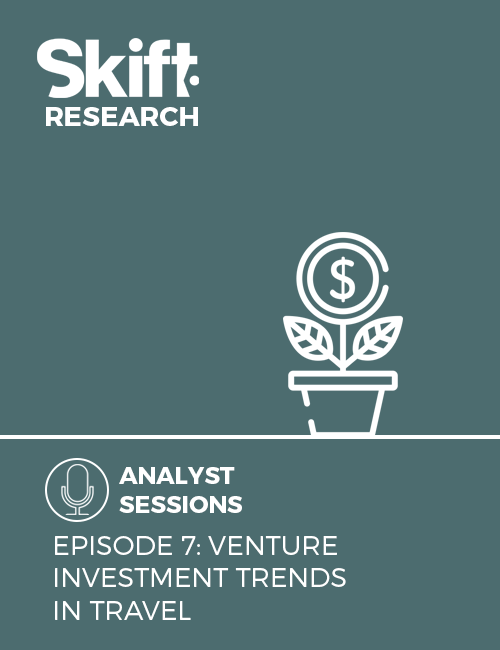 This was a record year of funding for travel startups. It's exciting for travel to be in the spotlight, but it also means that founders and their VC backers see a field full of market openings, oftentimes at the expense of established incumbents. Travel leaders need to keep tabs on what is driving the latest opportunities.
This Analyst Session discusses the state of venture capital investing in the global travel market and provides useful insights for founders, investors, and incumbents alike. It serves as a supplement to our Skift Research Report,
Venture Investment Trends and Startup Opportunities in Travel 2018
. We review market sizing, active investors, and funding trends. We also try to separate fact from fiction in emerging technologies, such as blockchain. Lastly, we cover growing businesses in emerging economies and rising verticals.
What You'll Learn From This Podcast
The size of the travel startup financing market
Trends in corporate venture capital investments and partnerships
Challenges facing founders of early stage startups
A look at travel startup 'unicorns' and their year of change
Growth in emerging markets, such as China and India
Separating hype from reality in emerging technologies
Trends in verticals, including tours and activities
Get more travel insights with Skift Research. Subscription information at research.skift.com